Layoffs, imploding deals, and new opportunities. Here's how the real-estate industry is transforming.
Offices, hotels, and malls have been emptied by the coronavirus, which could lead long-term disruption in our day-to-day lives.
Flex-space providers like WeWork, Knotel, and Convene, rental startups like Sonder and Zeus Living, iBuyer Opendoor, and brokerages including Compass and Redfin have laid off or furloughed staff.
The coronavirus has provided the largest experiment ever in remote work. Experts say it will forever change our relationship with the physical office.
Customer behaviors are also changing how we buy and order, and that could have long-term effects on areas like industrial real estate.
Click here for more BI Prime stories.
The coronavirus has thrown the real-estate world into disarray, as people empty out of offices, hotels, and malls and work from their homes. The spread of the virus and the economic disruptions that have followed are transforming how people finance, operate, and occupy real estate.
We've been tracking a slew of layoffs in the venture-backed real estate world, as empty short-term rentals and coworking spaces have hit once-buzzy industries hard. And we're looking at at how big companies are rethinking office needs and the way big commercial real-estate deals are being impacted.
We're also keeping tabs on what experts are saying about the industry, and the future of offices as the virus has created the biggest experiment in remote work ever.
Have a tip about layoffs or major changes in this space? Contact this reporter through the secure messaging app Signal at +1 (646) 768-4772 using a non-work phone, email at anicoll@businessinsider.com, or Twitter DM at @AlexONicoll. You can also contact Business Insider securely via SecureDrop.
Here's everything we know right now:
Latest news
Macy's is slashing the size of its brand-new global headquarters by nearly 40% in another drastic step to cut costs
A blockbuster Facebook office deal is a make-or-break moment for the future of commercial real estate. 3 leasing experts lay out the stakes.
Leaked WeWork document reveals a huge reorg under way for people who manage its buildings. Here's how the new structure works — and the complex process for staff to save their jobs.
Meet the 4 dealmakers driving Blackstone's $325 billion commercial real estate portfolio. They walked us through how they're thinking about opportunities in the downturn.
Neiman Marcus just filed for bankruptcy, and it could mark a major blow to NYC's glitzy Hudson Yards — one of the most expensive mega-malls in US history. Here's why.
Inside the drama over control of the iconic Chrysler Building: A real-estate tycoon and a prestigious college are renegotiating a critical $150 million deal
The CEO of real estate heavy-hitter Eastdil explains the types of deals that are must-do right now — and warns that a 'de-retailing' trend is set to accelerate
State of the commercial real estate market
As WeWork and flex-space rivals stumble, 18 million square feet of space in NYC is at risk. Here's what that means for the real-estate market.
Airbnb and RXR Realty are scrapping a partnership at Rockefeller Center that the home-sharing giant had touted as a '21st-century hospitality model'
The lender to a trendy Brooklyn hotel is looking to offload an $80 million mortgage as the hospitality sector craters — and it's the type of deal distressed-debt investors have been waiting for
Real-estate tycoon Aby Rosen is abandoning $600 million worth of acquisitions as the coronavirus slams New York City's multibillion-dollar sales market
Major tenants are delaying big leases in NYC as they re-think their office space needs for the post-coronavirus world
Blackstone bet big on 4 huge Las Vegas casinos. Then the coronavirus brought Sin City to a halt, right as the PE giant was trying to unload one of its multi-billion-dollar jewels.
Airbnb-backed corporate housing startup Zeus Living is asking landlords to renegotiate their leases and withholding April and May rent until they sign
Knotel is scrambling to pay millions in bills that started stacking up before the coronavirus hit, and hasn't paid April rent at some locations
Leaked documents from Knotel show the WeWork competitor struggled to hit financial targets well before the coronavirus hit
'This is the day of reckoning' for companies like WeWork. 10 real-estate insiders lay out the future of flex-offices, and how employers are preparing now.
Hospitality startup Sonder is pushing ahead with plans to open its largest NYC apartment hotel yet as coronavirus cripples the travel industry
7 charts show how the coronavirus could clobber real estate, from retail vacancies of nearly 15% to plunging office rents in Texas cities
A surge in grocery deliveries is creating a huge opportunity for industrial real-estate developers. Here's how the coronavirus is transforming retail and warehousing.
Layoffs, pay cuts, and furloughs
Leaked WeWork document reveals a huge reorg under way for people who manage its buildings. Here's how the new structure works — and the complex process for staff to save their jobs.
WeWork is rolling out global layoffs over Zoom and has kicked off talks to slash jobs in the UK as the coworking giant struggles to cope with coronavirus fallout
Flatiron School slashed at least 100 jobs and is permanently shuttering some campuses as part of bigger WeWork cuts. Here's everything we know about the layoffs WeWork is quietly rolling out.
Read the full memo Airbnb CEO Brian Chesky just sent to staff announcing 1,900 job cuts. It lays out severance details and which teams are getting hit the hardest.
SoftBank-backed Compass is cutting pay and offering equity in exchange — a month after it slashed 15% of staff
Some of WeWork's outsourced cleaners just lost their jobs — even as the coworking giant keeps offices open and charges members for space they can't use
SoftBank-backed iBuyer Opendoor just slashed 35% of staff after the coronavirus forced the startup to halt its home-flipping operations
Real-estate brokerage Redfin is furloughing agents and laying off 7% of staff as housing demand plunges
Peter Thiel-backed insurance startup Jetty lays off 40% of staff days after pausing the sale of all new policies
Flex-space unicorn Knotel just laid off 30% of workers and furloughed another 20% as the coronavirus cripples a once buzzy industry
Days after laying off 20% of its workforce, Brookfield-backed Convene furloughs more than half of remaining employees due to coronavirus closures
Brookfield-backed Convene just laid off 20% of its workforce as the coronavirus upends the flex-space and events industries
Airbnb-backed Zeus Living just laid off 30% of staff as the coronavirus upends travel and hospitality startups
The coronavirus is slamming iBuyers, and firms like Zillow and SoftBank-backed Opendoor are halting their capital-intensive home-flipping businesses
SoftBank-backed real estate brokerage Compass just slashed 15% of staff and is pausing marketing as coronavirus slams the housing market
A sneak peek at the future of real estate
Mandatory temperature-taking is largely seen as a critical way to return workers to offices. But some big NYC landlords are worried about its effectiveness.
The future of real estate could be virtual open houses on Facebook. Coldwell Banker's CEO explains why the in-person industry needs to embrace going digital.
'We should be prepared for a new normal': 3 real estate experts on how the coronavirus is transforming offices and accelerating the rise of industrial property
What to expect when you're back in the office: 7 real-estate experts break down what the transition will look like, and why the workplace may never be the same
Virtual tours are being hyped as a way for commercial real estate giants like CBRE and JLL to keep deals flowing. Here's a look at how they work — and what factors they can't replace.
Real-estate services giant JLL explains how the coronavirus could usher in a permanent 'paradigm shift' towards more remote work
Join the conversation about this story »
NOW WATCH: Why Pikes Peak is the most dangerous racetrack in America
* This article was originally published here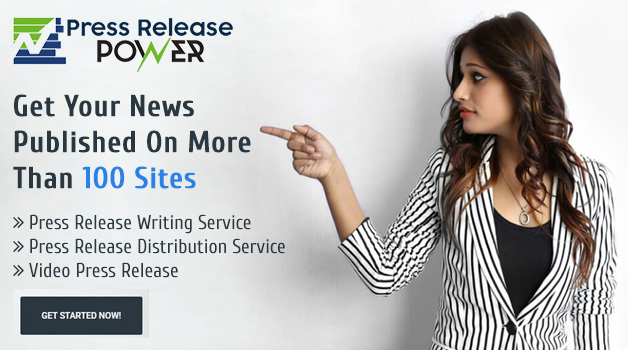 Source - https://www.businessinsider.com/?hprecirc-bullet