CEO of ad giant Omnicom outlines strategy for reopening agency offices around the world — read the internal memo
John Wren, CEO of ad giant Omnicom, laid out steps for the holding company's offices around the world to reopen.
He said the entire network would continue working remotely until at least May 15 except in some Asian countries.
Wren said leaders will follow local government guidelines and that anyone uncomfortable returning to the office will not be required to do so.
According to sources in Omnicom, some executives have already volunteered for salary reductions while others have not.
Click here for more BI Prime stories.
Omnicom CEO John Wren sent memos to the holding company's 70,000-plus employees about reopening its offices
"Our leaders worked tirelessly to limit the number of people impacted," Wren wrote on April 23, stating that corporate executives along with "many others" have taken voluntary pay cuts.
The move comes as China reopens its economy and other countries, including Germany and South Korea, issue guidelines for businesses. The holding company already went through multiple rounds of layoffs across agencies including BBDO, DDB, and all of Omnicom Media Group.
"We have formed a multidisciplinary committee to develop guidelines for how our offices should open once government officials give us the green light to do so," Wren wrote, expressing confidence that Omnicom would "be well-positioned for success as client business returns."
Omnicom may take extra time to open offices after local governments clear the way
Wren stated the entire network would maintain its work-from-home policy until at least May 15, except in certain Asian countries.
He linked to a company guide including tips and requirements, such as each employee wearing a mask and taking his or her temperature before entering the office.
Similar to rival holding company WPP CEO Mark Read, Wren suggested that Omnicom would follow the guidance of local governments but will "take some extra time before opening," using a phased approach and telling all employees who feel uncomfortable that they don't have to come in.
Wren did not address the topic of salaries in the memo. Three people with knowledge of the matter who are known to Business Insider but requested anonymity because they are not authorized to discuss it said these cuts have already begun in some regions, but that certain agency CEOs had not volunteered.
Omnicom declined to comment.
The full memo is printed below.
A Message from John Wren
As we begin another week, I want to share some much-needed good news about the exceptional work by our agencies and their recent award wins, as well as provide an update on our return-to-office plans.
Most recently, Ad Age revealed its 2020 A-List and our performance was outstanding. Goodby Silverstein & Partners, TBWA and BBDO were all named to the top ten for Agency of the Year, adam&eveDDB was named International Agency of the Year and TBWA\Media Arts Lab was named Creative Agency of the Year. For the sixth year in a row, adam&eveDDB was awarded Campaign UK's Agency of the Year and Manning Gottlieb OMD won Media Agency.
In addition, all three of our global creative networks — BBDO, DDB and TBWA — came in the top five for The Drum's World Creative Rankings, and Omnicom was named the most awarded holding company. On the PR front, Marina Maher Communications was named an Agency of the Decade by PRovoke.
Congratulations to all on these achievements.
The work you've been doing around COVID-19 continues to be impressive. OMD helped increase awareness around Draft-A-Thon, which raised over $100 million for COVID-19 relief. Several of our healthcare agencies are working tirelessly with their clients on clinical trials for drugs being used to treat Acute Respiratory Distress Syndrome (ARDS), one of the most dramatic issues of COVID-19. A group of 25 individuals at Harrison & Star and SSCG Media Group worked around the clock to support the Emergency Use Authorization of remdesivir for COVID-19, and it has just been approved by the U.S. Food & Drug Administration. In Helsinki, TBWA helped its client develop a hands-free door handle that minimizes the spread of the virus. Addressing the rise of domestic violence during this pandemic, TBWA is working with a client to promote a hand signal that will silently inform others if a person is in danger. These are just a few of the countless examples I've heard of, and I want to thank you for your hard work and ingenuity.
As of now, except in certain markets in Asia where our people have already returned to the office, we are maintaining our work from home policy until at least May 15.
That said, many markets around the world are preparing to end lockdowns and re-open their economies. With this in mind, a cross-functional committee developed Returning to the Office Safely guidance for you and your agency leaders. The guidelines will be implemented by each office and will be tailored for local regulations and the specific needs of your agency.
You can access the guidelines at returningsafely.omnicomgroup.com.
As part of our plan to return to the office safely, we sent out a brief survey last week. More than 30,000 of you responded to the survey. Thank you. Our committee used your feedback to inform the recommended guidance.
While each of our agencies is still in the planning process, I want to reassure you of a few things:


First, our offices will not open before local governments and public health officials give us the green light to do so, and even then, we will take some extra time before opening.
Once we open our offices, it will be under a phased approach so we can maintain proper social distancing.
We know many of you are juggling both professional and personal responsibilities. You'll be informed of our plans in plenty of time to discuss your particular situation with your manager so we can do our best to accommodate you.
And finally, please know that anybody who is not comfortable returning to the office as we gradually transition back and maintain social distancing will not be required to do so and should speak with their manager.

As always, your safety and well-being remain our top priority, and we will do our best to keep you informed on any new developments. In the meantime, stay safe and continue to take care of yourself and your loved ones.
Sincerely,
John

SEE ALSO: WPP CEO lays out how the ad giant will reopen its offices around the world and why they may never return to full capacity
Join the conversation about this story »
NOW WATCH: Pathologists debunk 13 coronavirus myths
* This article was originally published here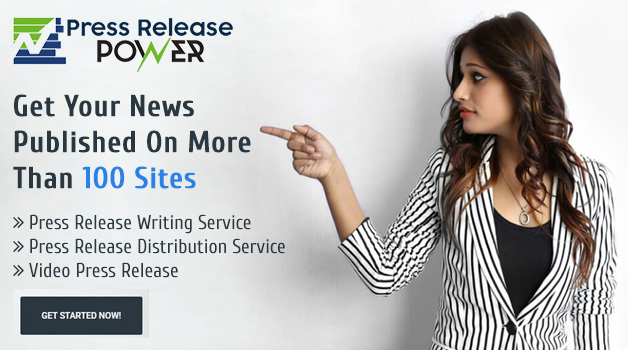 Source - https://www.businessinsider.com/prime