The coronavirus outbreak has triggered unprecedented mass layoffs and furloughs. Here are the major companies that have announced they are downsizing their workforces.
The spread of the coronavirus is projected to wipe out millions of jobs worldwide.
US weekly jobless claims for the week ending April 23 totaled 4.4 million — bringing the five-week total to more than 26 million — as the pandemic spurred layoffs across the country.
Over 10 million Americans filed for unemployment in the month of March alone.
The travel and hospitality industries have taken a significant hit. Major businesses like Marriott, the world's largest hotel company, and Walt Disney World have both announced furloughs.
Here's a roundup of the major companies who have announced downsizing their workforce due to coronavirus thus far.
Visit Business Insider's homepage for more stories.
This is a developing story. Check back for updates.
SEE ALSO: The United Nations just said that coronavirus could wipe out the equivalent of 195 million jobs worldwide
Ride-hailing giant Lyft is laying off 982 employees and furloughing another 288, accounting for 17% of the company's workforce. The company made the announcement on April 29 and added that other cost-cutting measures include pay cuts for executive leadership.
Source: Business Insider
Boeing announced that it would cut about 10% of its workforce — or about 16,000 jobs — on April 29. The cuts are expected to be through a combination of buyouts, voluntary layoffs, and involuntary layoffs.
Source: Business Insider
On April 28, online travel company TripAdvisor announced it was laying off more than 900 of its employees, amounting to a quarter of its workforce.
Source: Business Insider
Hertz said it plans to lay off 10,000 employees on April 20. The car rental company previously employed 38,000 people.
Source: Reuters
On April 12, a union representing workers at Walt Disney World said the company will be furloughing 43,000 employees starting April 19. The amusement parks have been closed since March 16 and 200 essential workers will continue maintaining them.
Source: New York Times, Vox
On April 7, Tesla sent an email to employees saying it will furlough all nonessential workers until at least May 4, and reduce all employees' pay by at least 10%. These cost-cutting measures are expected to start April 13.
Source: Business Insider, CNBC
JCPenney has already started furloughing workers and confirmed it would continue to furlough a "significant portion" of its 85,000 employees as of April 5.
Source: JCPenney, Business Insider
On April 3, Under Armour announced that it will temporarily lay off about 6,700 employees starting April 12.
Source: Baltimore Sun
The Wing, a buzzy Instagram-ready women's coworking company, is laying off nearly all of its hourly employees and half of its corporate staff as of April 3, according to Vice. The company confirmed the layoffs but did not elaborate on numbers. Its founders are foregoing their salaries.
Source: Vice
ClassPass, the billion-dollar fitness platform, furloughed or laid off over half of its 700 employees on April 2 — 22% were laid off and 31% were furloughed.
Source: CNBC
On April 2, airplane manufacturer Boeing announced that it would offer a voluntary layoff plan to employees to cut costs. Those opting into the layoff plan will leave with a pay and benefits package, but the company offered no details about compensation.
Source: Business Insider
Famed auction house Sotheby's is furloughing 200 people — or 12% of its workforce —as of April 1, according to the Wall Street Journal.
Source: Wall Street Journal
Sephora laid off over 3,000 employees across the US via conference call on March 31. "It is our sincerest hope that we are able to bring these employees back on staff in the near future," Sephora said in a statement.
Source: Business Insider
Macy's CEO Jeff Gennette informed his staff via email that the company would be furloughing most of its 125,000 employees on March 30. The company only plans to have work for "the minimum number of employees necessary to maintain basic business operations" across Macy's, Bloomingdale's, and Bluemercury, Gennette wrote. He will stop receiving his salary, along with the rest of the board of directors.
Source: Business Insider, CNN
Bird, the buzzy electric scooter company, laid off 30% of its staff via a Zoom call on March 27. The call lasted only around 2 minutes.
Source: Business Insider
Everlane, the clothing retailer focused on ethical sourcing, laid off over 200 employees and furloughed 68 others on March 27. CEO Michael Preysman will reduce his salary to zero.
Source: Vice
ZipRecruiter laid off 443 employees and furloughed dozens more on March 27, days after CEO Ian Siegel said the billion-dollar online job-hub company was safe.
Source: Business Insider
Sonder, a billion-dollar apartment-rental startup billed as a hospitality industry disruptor, laid off or furloughed 400 people — one third of its workforce — on March 24, according to The Information.
Source: The Information
GE announced that it will be reducing approximately 10% of its aviation unit's workforce, amounting to about 2,500 employees, on March 23. It also announced a three month furlough impacting 50% of its maintenance and repair employees. GE CEO Larry Culp will forgo his salary for the rest of the year, while GE Aviation CEO David Joyce will give up half of his salary.
Source: GE, Wall Street Journal
According to the Washington Post, at least 200 workers across President Trump's hotels in Washington DC, New York City, and Las Vegas were laid off as of March 20. Other Trump properties, like Palm Beach's Mar-a-Lago, have temporarily closed.
Source: Washington Post, Business Insider
Air Canada announced it is set to lay off more than 5,100, or 50%, of its flight crew on March 19. Renee Smith-Valade, the airline's vice president, called the decision "difficult but necessary" in a statement.
Source: CBC
Cirque du Soleil announced it is laying off 95% of its 4,679 person staff on March 19, a week after canceling all its upcoming performances. The circus producer kept 259 staffers to plan and sell tickets for future tours.
Source: Cirque du Soleil, Forbes
New York's Metropolitan Opera is the largest performing arts organization in the US by budget. On March 19, the Met laid off all of its union employees for the duration of the coronavirus outbreak. The Met also announced the cancellation of all performances through the end of the 2019-2020 season, which was set to end May 9.
Source: NPR
Famous restauranteur Danny Meyer's Union Square Hospitality Group, which owns beloved NYC staples like Gramercy Tavern, laid off 2,000 employees, or 80% of its workforce, on March 18.
Source: Business Insider
Pebblebrook Hotel Trust, which owns over 50 hotels in the US including the W in Los Angeles, laid off 50% of its 8,000 employees on March 17. CEO Jon Bortz also told the Los Angeles Times that the company may need to lay off an additional 2,000 employees by the end of the month.
Source: Los Angeles Times
Marriott International, the world's largest hotel company, said it has started to furlough what could amount to tens of thousands of employees on March 17. Furloughs, as opposed to layoffs, occur when employees are required to take an unpaid leave of absence. Arne Sorenson, the president and CEO, announced that his own salary will be suspended for the rest of the year and senior executives' salaries will be reduced by 50%.
Source: Wall Street Journal, Business Insider,
Business Insider
Norwegian Airlines announced the temporary layoff of 90% of its workforce on March 16, amounting to 7,300 employees. The airline also canceled 85% of its flights.
Source: Reuters
Scandinavian Airlines (SAS) announced that it would temporarily lay off 10,000 employees — 90% of its staff — on March 15. SAS also halted the majority of its flights and is operating with limited service.
Source: Forbes
* This article was originally published here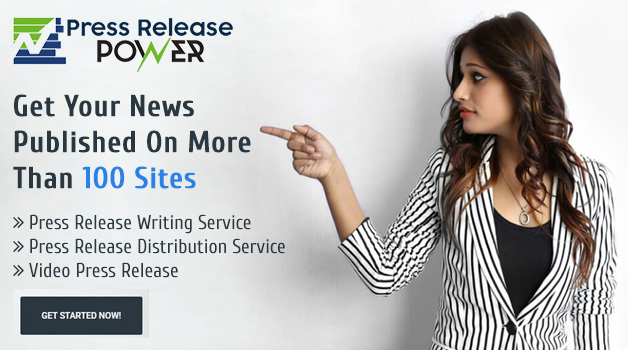 Source - https://www.businessinsider.com/?hprecirc-bullet